Eye Care & Products in Billings, MT
Yellowstone Eye Care offers a number of cutting-edge vision care services and products at our optometrist office in Billings.
Whether you need a Billings, MT, eye exam to fulfill the requirements of your job or to determine if you need new glasses, our team of experienced eye care professionals is here to serve you. We administer eye exams and have a variety of other eye care services at our modern, conveniently located Billings office.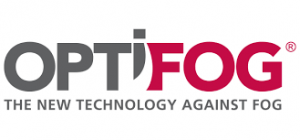 We take pride in offering personalized care tailored to the unique needs of each patient. In addition to performing eye exams, our team diagnoses and treats common eye conditions like lazy eye, blepharitis, and dry eye. We're also trained to care for patients with glaucoma, macular degeneration, conjunctivitis, and diabetic eye problems. In an effort to provide the best possible care, we offer:
• Modern advances in eye care practices and procedures
• Up-to-date vision care technology
• Some of the leading and most trusted eye care products
Contact our friendly, knowledgeable staff to make Yellowstone Eye Care the place you turn to for a Billings, MT, eye exam. We'll tell you what to expect when you come in and offer you our next available appointment time when you call.